MEDDY GUENDIL
Welcome to my profile
MEDDY GUENDIL
Welcome to my profile
Gender
Age
46
Location
LIEGE, BEL
Languages
French: Mother tongue
Physical Properties
Skin color:
Hair color:
Education
art dramatique
Ecole d'art dramatique de la Province de Liège (2009 — 2012)
About me
Hello, I am a Belgian actor of Liège. I played all kinds of roles as well in the cinema or on television, advertising as the theater… and I like it ! It is always a pleasure to play, isn'it?
---
Photos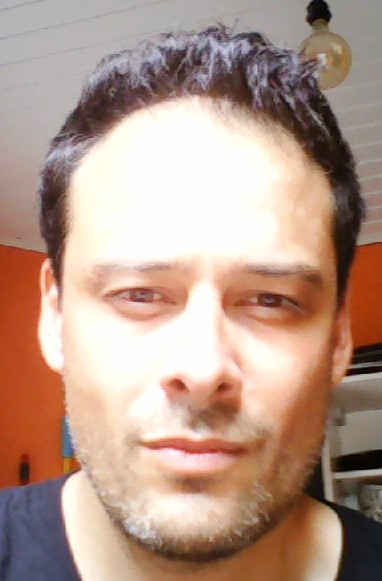 ---
My experiences
"OSCAR" de Claude Magnier (2018 - 2019)
Role:
Christian Martin
Type:
Theatre
On behalf of:
Théâtre des Sources/SPA
Pièce en deux actes de Claude Magnier.
UNITE42 (2018)
Role:
chef ingénieur centrale
Type:
Television
On behalf of:
rtbf
role
BEP projets touristiques (2018)
Role:
Gérome
Type:
Commercial
On behalf of:
BEP Namur
PROMOTION DU TOURISME EN PROVINCE DE NAMUR
CONCOURS FIFPL (2016)
Role:
Diabologum (à découvrir absolument)
Type:
Theatre
On behalf of:
FIFPL
FestivaldufilmpolicierdeLiège
AMOR a VITA (2015)
Role:
Gérard
Type:
Film
On behalf of:
ERBI FILMS
Role du maquereau
HISTOIRE D'UN TROU DE MEMOIRE /HISTOIRE DE SECRETAIRE/HISTOIRE D'UN ACCIDENT/HISTOIRE D'UN REVEIL NOCTURNE (1900)
Role:
principal
Type:
Television
On behalf of:
ComikTV
CAPSULES HUMORISTIQUES
formation animateur (1900)
Role:
L'animateur
Type:
Commercial
On behalf of:
EUROPE
SPOT PUBLICITAIRE
PUB CHAUDFONTAINE / BOUYGUES (1900)
Role:
PRINCIPAL
Type:
Television
On behalf of:
CHAUDFONTAINE/BOUYGUES
ADVERTISINGS
FRACTURE (1900)
Role:
PRINCIPAL (Adam)
Type:
Film
On behalf of:
Noirlune Prod
Film sur la schizophrénie
FRACTURE (1900)
Role:
PRINCIPAL (Adam)
Type:
Film
On behalf of:
Noirlune Prod
Film sur la schizophrénie
YOUTUBE CHANNEL (1900)
Role:
ALL
Type:
Film
On behalf of:
MEDDY GUENDIL
YOUTUBE CHANNEL